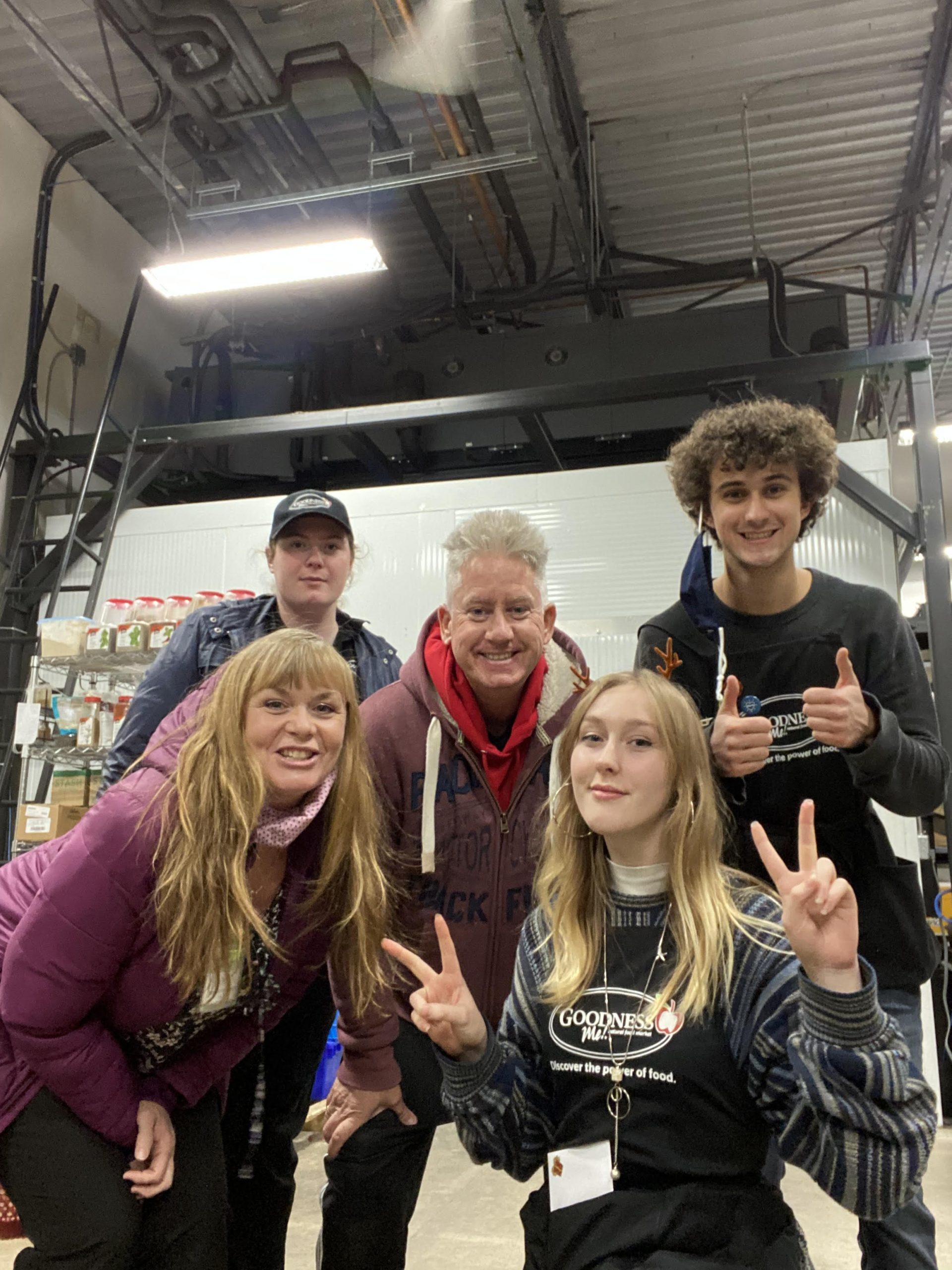 BANANA MAN
I had just finished performing in Montreal and Ottawa and was getting ready for my COURAGE TOUR. I was going to present in Bermuda, Calgary and Edmonton, Alberta, and Edinburgh, Scotland. Then, BAM! All schools were shut down due to the COVID virus. All my presentations and after school programs were cancelled. Now what?
I tried my hand at a podcast, worked on this book, and other Kids 4 Kids projects. I structured my day with eight-kilometer walks, played guitar, and worked on Kids 4 Kids projects.  A month into the pandemic, I had to decide whether I wanted to take the emergency money the government was handing out or apply for a job. I decided to apply for a part-time job. I wanted to serve my community and find a way of helping out. I applied to a grocery store and to a big box store but was leaning toward the grocery store because it was a better fit. It was a health food store whose values were aligned with Kids 4 Kids values. I went to the big box store interview and in four hours I received word that I got the job. I hadn't heard from the grocery store but was hoping I would hear soon. I had 24  hours to decide whether I wanted the big box store. Luckily I received the grocery store job.
I had never worked as a grocer, so had no idea what I was in store for. After two days of lifting banana boxes, hauling fruit, and vegetables through the store, I thought I was done. I was almost in tears after a few shifts, I was not used to the physical aspects of the job. I am not a quitter, so I pushed forward. Most days I felt incredibly dumb. I was finding it difficult to print labels, attach labels, identify bizarre fruits and vegetables, work for the community, understand what aisle ownership was or aisle facing. There were so many little things to learn. As time went on, I started to build stamina and was able to handle the physical aspect of the job. I learned about the different types of vegetables, the difference between organic and grain-fed, and vegan versus vegetarian. 

During my time I spent as a grocer, I found my birth mother. I also found out my father's name was Sandy Dingwall. My name would have been Marti Dingwall. This coincided with a banana incident. For two months I was putting the yellow bananas with the yellow bananas. I didn't realize that there are organic, free trade, fair trade, and plantains, which are not even bananas. So many bananas. So, I made up Marti Dingwall, banana man, which will become the main character in a new story. 
During the COVID experience, I learned so much about myself. I learned that I am not a quitter. I learned the importance of a positive attitude and I learned that people work very hard for very little. The experience humbled me and helped me appreciate all of my incredible opportunities and adventures.
MARTI DINGWALL
In 1962 I was adopted by Bill and Isabel Graham, who emigrated from Perth, Scotland in 1958 to Montreal, Quebec, Canada. I had always wondered about who my birth mother and father were, and fabricated stories about how Rod Steward was probably my father. I did look like Rod and loved music, so I thought it was a perfect fit. In 2017, I decided to see if I could find information on my birth mother using Ancestry.ca. I found a third cousin, who lived in Australia, who was interested in helping me find my birth mother. I also went over to Scotland and collected information about my adoption from the Edinburgh Registrar. The information I found led me up to Inverness where I found my birth mother's childhood home.
In May 2020, I was contacted by a birth aunt who knew my birth mother. She received my contact information through a connection that my third cousin had in Australia. All the pieces started to come together. Here is what I found out:
My birth mother, Irene Elizabeth Calder was forced to give me up by her father Benjamin Calder. My mother was sent from Inverness to Dundee to give birth to me where she had to give me up for adoption. My birth mother married Paul Penberthy and moved to Ireland. Her marriage failed, forcing her to return to Inverness. Her sisters moved to Florida, where Irene followed. She eventually moved up to Minneapolis, Minnesota. Giving me up for adoption was devastating to Irene. She never had any other children. I also found my birth father's name was Sandy Dingwall. My birth name is Martin Alexander Calder. (Sandy is short for Alexander). I would have been Marti Dingwall. I think I may have been the recipient of a few wedgies with that name.
I received an email from my second cousin Debra McFadden, who knew my birth mother, and informed me that my birth mother had died a month ago. It was devastating news to hear, especially when I was so close to having met Irene. I am still receiving photos and family history that is very informative. This part of my story is an example of what can happen when you decide to push through inhibitions and fear and pursue adventure. I now have a brand new family who has welcomed me home.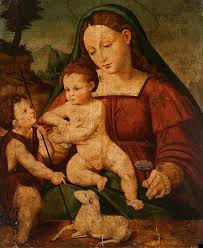 LEONARDO DAVINCI
I was invited to spend a day with my Scottish cousin, and her husband. Little did I know that I was about to be introduced to a story that would change my life, the lives of hundreds of children, and potentially the world.
We had just enjoyed a beautiful walk around the Crieff countryside and were settling down for a bite to eat. Our conversation started with talks about my anti-bullying presentations and summer camps, but abruptly changed directions.
My cousin's husband began telling me about a lady he met while he was a bank manager in Crieff. She was looking for a loan for sixty thousand pounds to start a charity that would serve the children of Scotland. She was considering selling some of her family heirlooms. Lindsay told her the bank would loan her the money and not to sell her items. This triggered her curiosity and interest in actually finding out what the value of her family heirlooms. 
The lady I speak about is Fiona McLaren. One of the items Fiona had was a painting that had been hanging up in her barn, enhancing the interior over the years. The wall around the painting was painted, getting some of the new paint on the painting. The painting was given little attention.
Fiona brought the painting to an appraisal and what she discovered would change the course of her life. It was about to change the game.
The painting went through a detailed verification process. It was looked over for a week by the famous Leonardo DaVinci expert, Maurizio Seracini. It was assessed to be worth four hundred and fifty million pounds. Fiona Mclaren plans to use these funds to establish the Catrina Foundation, which would establish a camp that would help needy children. 
This is where I come in. In my conversation with my cousin's husband, he offered me the position of camp advisor. This would be the experience of a lifetime. We were waiting for the final word about the validity of the painting. It has been proven to be five hundred years old, and to have been housed in the Vatican. 
After much research and time, the painting was finally proven to be real and valued at one billion dollars. A collector has shown interest in buying the painting. A financial representative who worked with J.K. Rowling and Princess Diana had been connecting with billionaires. You would wonder who would have this kind of money? I guess there are people out there that do. This story will unfold and will continue to unfold, like all the stories that became adventures because of the willingness to push through fear and develop the courage that opens the doors to these adventures. 
The experiences I've had, have allowed me to see that if you work hard and pursue leadership you can have a life filled with amazing relationships and enriching experiences. If I can do this, you can do this. Start off with baby steps and see what it leads to. Don't go the way of the excuse-master: "I'm too old, I have no time, I'm too busy." These excuses lead you away from the potential that lies within you.
Today is the day to start your leadership journey, and it starts now.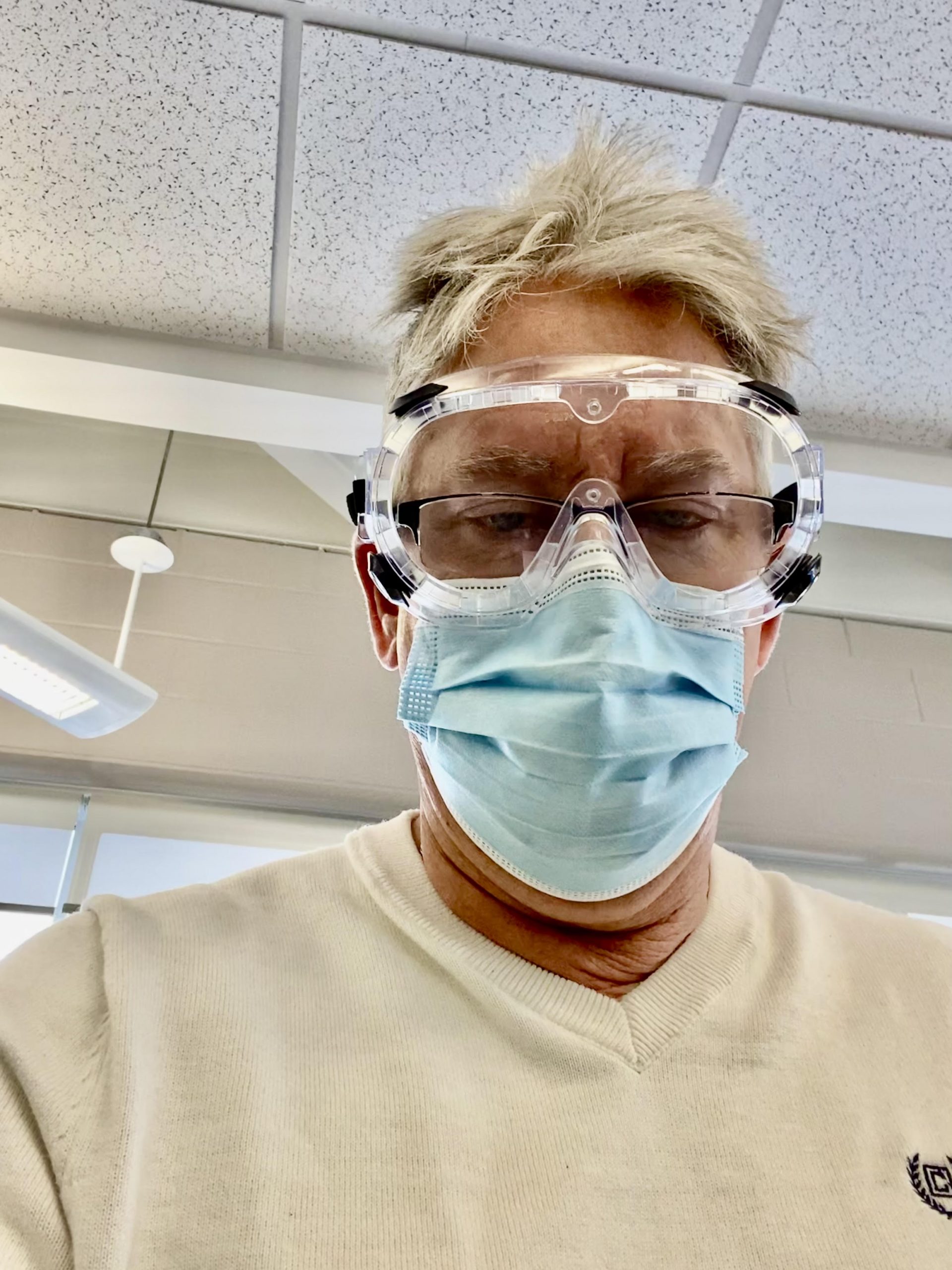 FRONTLINE WORKER
I am someone who will find the good in whatever challenging situation comes my way. After being an essential worker in a grocery store, I decided to do what I do best, which is to work with children. I struggle with most things, however God's given me the gift and passion to inspire children. So, now it's moving from essential worker to frontline worker. I began working as an educational assistant in the Waterloo and Halton Catholic School Boards. Every experience has the potential of being a learning experience. I worked with strong, compassionate individuals who were committed to helping speak needs students.
One week I was online, singing, telling stories, running literacy workshops and inspiring leadership. It became apparent that teachers were in need of online resources, so I  created the Moo Moo Chicken Show: a series of songs and stories that would encourage movement, laughter and fun.